---
เกี่ยวกับ The Website Shop
Welcome to The Website Store, where you can find the perfect website designer for your needs. Our team of talented designers is here to help you create a stunning and professional website that will elevate your online presence. Whether you're looking to build a website from scratch, redesign an existing site, or simply need some help with specific design tasks, our designers have the expertise and creativity to bring your vision to life. With years of experience and a deep understanding of the latest design trends and technologies, our designers will work closely with you to deliver a website that not only looks great but also performs well. From choosing the right color scheme and typography to designing custom graphics and integrating advanced features, our designers have the skills and expertise to make your website stand out.

...
---
โครงการแนะนำ (19)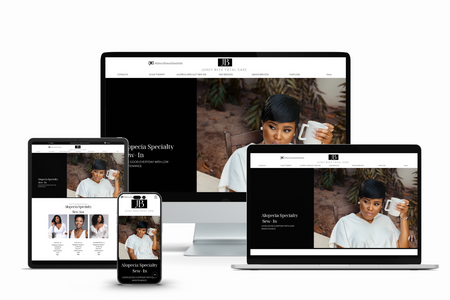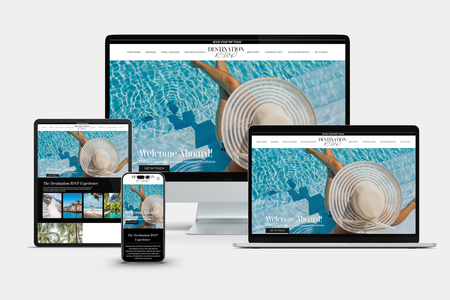 ---
Dasul Andrews
---
7 ก.ย. 2566
---
ดูโครงการ
Quality of the work was great and polished. Communication was clear and attentive to details. I was very happy in the delivery time of work being completed.

...
---
JUNEYBEES TOTAL CARE
---
5 ก.ย. 2566
---
ดูโครงการ
I am so grateful to have found this company! When I was feeling discouraged and unsure of my business vision, they came alongside me with enthusiasm and a willingness to help. They truly saw the potential in my brand and provided me with invaluable support and guidance. Thanks to their expertise and encouragement, my business is now thriving and I couldn't be happier. I highly recommend this company to anyone looking for a team that truly cares about their clients and is dedicated to helping them succeed. Thank you again 🙏

...
---
naleeni
---
5 ก.ย. 2566
---
ดูโครงการ
Working with Taryn was seamless. She was a dream come true. She saw my vision and created the most beautiful website. Im not techy at all and she explained everything to me every step of the way. I'll be working with Taryn for all my other projects and have already shared her info with friends and family. She caters to small businesses and has such great business insights. Can't wait to get started on my next project! Thanks Taryn!!

...
---
Monica Santiago
---
14 ส.ค. 2566
Unprofessional. Also took long to respond back to me once payment was made. When something was finally shown it was incomplete even after the time it was supposed to be done by (4 days). The last straw for me was that even still willing to work with Tyran she tells me i owed another $400 then abruptly tells me I'll call you back and never does. Feeling like a scam I decided to cancel any work with her. She eventually reached out in which she claimed it was a mistake but I would not continue to work with someone like that. Too many red flags for me.

...
We apologize for any payment confusion regarding your Wix plan. We communicated frequently, designing your website with satisfaction, as seen here: link to the website. Despite a slight delay due to receiving your designs on 8/3, beyond the agreed timeframe, our last meeting concluded on a positive note. You expressed contentment with our work. Please understand, there was never intent to deceive or defraud, especially considering the effort invested in your project. Deceiving a client contradicts our principles. It's disheartening that despite our fulfilled agreement and dedication, you initiated a dispute. We value our reputation and wouldn't jeopardize it over $400. Our track record attests to our commitment.

...
---
Thomas Lewis
---
19 ก.ค. 2566
---
ดูโครงการ
Taryn developed a webpage for my new business. Her work was exceptional! She responded to all forms of communication quickly and met all of the company's needs. The design was beautiful and extremely professional. She listened to all of my ideas and then improved upon them! Additionally, Taryn completed the project sooner than I had expected. I highly recommend her for any webpage design and brand-enhancing project.

...
---
LaTosha ONeal
---
8 ก.ค. 2566
---
ดูโครงการ
She is very professional, will respond in a timely manner, and most of all I am pleased with the outcome. I will definitely refer anyone to her. Thank you for your service.

...
---
Janelle Broussard
---
27 พ.ค. 2566
---
ดูโครงการ
I appreciate and applauded the detailed work of Taryn at The Elevate Agency put in to bring my website to life. Being able to communicate delivering high quality work takes patience with creativity Taryn is the person. I'm very pleased and excited.

...
---
Andrea Harris
---
23 พ.ค. 2566
---
ดูโครงการ
Working with the Elevate Agency and Taryn has been an amazing experience. She took the time to understand my vision and industry, she then added her creativity, savviness, and professionalism and from that an amazing website was developed. Not only did she develop my website, but she also provided recommendations into my overall business marketing and branding. She is worth every penny and more. Thank you!

...
---
Wemove Addy
---
19 เม.ย. 2566
---
ดูโครงการ
The services I received was excellent, the elevate agency did a spectacular job with my company website. I appreciate it guys, thank you Taryn.

...
---
nsnyderfox
---
13 ม.ค. 2566
---
ดูโครงการ
Taryn was very responsive and easy to talk to. I tried another designer who wouldn't even look at the website that I had created and just gave me a set price which was almost double what Taryn ended up charging me, because she actually took the time to check out what I had already accomplished. I definitely recommend Elevate.

...
---
David Holst
---
2 พ.ย. 2565
---
ดูโครงการ
If you want someone who listens to you and then creatively makes it work, these are your people!! We're thankful to have met them and will be back for more.

...
---
Enrique
---
12 ต.ค. 2565
---
ดูโครงการ
We are happy to say that The Elevate Agency met and exceeded our expectations! Taryn and the team worked meticulously with our team to get every detail right. They provided an interactive site that is complete with appointment integration and Google review integration. We are definitely going to recommend The Elevate Agency and will use them for future projects.

...